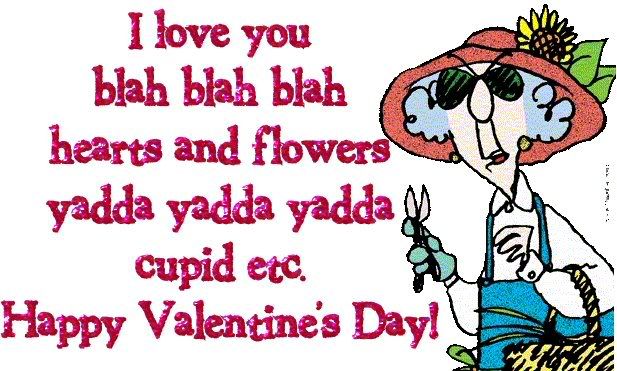 This is not a humbug post about Valentine's Day, but a gentle reminder to be kind to those that do not have the "love of their life" in their world.

Valentine's Day can be the hardest day of the year for single women. It's a day of flowers, cards, chocolates and other expressions of love and affection. If you don't have this special person in your life it can be a time of loneliness and depression.

I know this first hand. I was divorced when I was in my early 30's and Valentine's Day became a nightmare for me. At work all the ladies would receive expressions of love from their sweetie while my desk sat empty. Some women can be so cruel to their fellow sisters!!! Since then Valentine's Day has ranked right up there with National Pancake Day, which was earlier this week. Don't get me wrong, I'm an extremely romantic person, but Valentine's Day is my least favorite day. Sure I receive the traditional flowers and chocolates from hubby, but I'd be just as happy with a waffle iron.

Regardless of my personal opinions about Valentine's Day, I hope all my blogging buddies have a happy day, and if you are still in the workforce, be kind to those who will not be celebrating this day.