My dermatologist called this morning. Did you read that correctly? Yes, my dermatologist called, not her office assistant or the Physician Assistant, she actually made the call. I can't ever remembering a doctor actually making a call to me.

Well, there's good news and not so good news. I have a type of psoriasis that is most likely caused from a reaction to my heart medications. I asked why I was having a reaction now, since I've been on the meds for three years. She said that is not uncommon. She wants me to continue the drugs she gave me and she will do another evaluation when I go back next Tuesday to have the stitches removed. The spots are looking better, but new ones keep coming. She also told me this can be a recurring problem I may have to deal with. She also told me she may consult with my family practitioner about changing some of my heart medications.

The really good news is I am not contagious and the medications I'm using for this will not be harmful to a new born!!! She told me she would write a note to my daughter's OB stating I am safe.





Nicole sent me pictures yesterday of a baby shower her girlfriends gave her. I think Nicole looks beautiful here. She said she felt like a big pink marshmallow! Nicole is in the middle.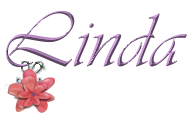 Saved