I received an invitation to a Girl's Night Out Jewelry Party for this coming Thursday. What really caught my attention was a graphic that said, "Only 68 days until Christmas"! That temporarily put me into a state of panic. I began thinking of all I need to get done before Christmas.


As I've said before, Fall is my favorite time of year, but it also comes with all the stuff that I don't like doing before the holidays. Fall cleaning is one of those. I put forth an honest effort every Spring and Fall to do the heavy cleaning: windows, baseboards, cleaning underneath furniture, and cleaning out drawers and cabinets. I tell myself if I would do one room a day, I would have the entire house clean in two weeks. I'm counting the bathrooms, utility room and garage. I have tried taking on one task such as the all the windows, then the baseboards, etc. and it seems I never get everything done. I do best by concentrating on one room at a time. At least if I don't get every room done by the holidays, at least a few rooms are completely clean. How do you tackle this big job?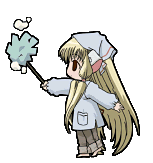 On top of the cleaning I have the Christmas shopping. I'm hoping I'll be able to pick up a couple gifts at the jewelry party this week. Once the house is clean, shopping is done, packages are wrapped the baking will be begin, unless I'll be able to multi task. No wonder by the end of the holiday season all I want to do is crawl up with a good book and cup of cocoa.